Red-backed Salamander
Posted on in Recent Sightings by Hawk MountainHawk Mountain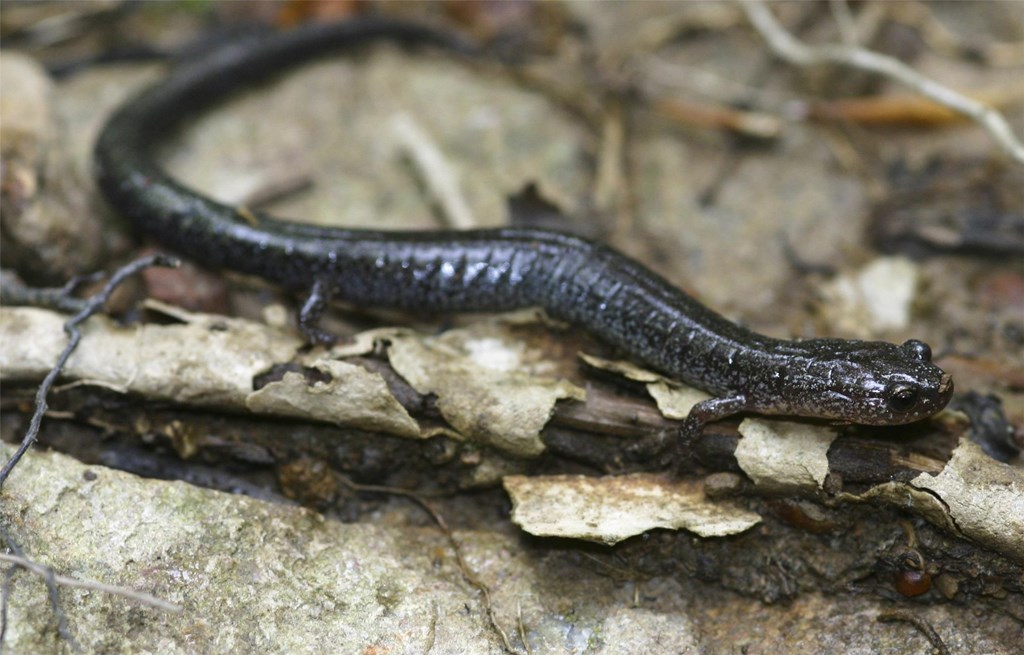 Though humans are quarantined, animals emerging from torpor as temperatures rise are not. Senior educator, Rachel Taras, spotted what is likely the unstriped morph of the common red-backed salamander (Plethodon cinereus), also known as the lead-backed salamander, slithering across the smooth pebbles near our raptor mews.
Of course, since we didn't see the underside of this nimble amphibian, another ID option could be a valley & ridge salamander (Plethodon hoffmani). This species is usually found in Southwest and Central Pennsylvania making this a less likely find. The ventral or underside pattern of a salamander can make or break a proper ID.
In Pennsylvania, salamanders can come out to find mates as early as February and continue through the spring, eventually laying eggs through the summer months. Hopefully this one finds their true love for the season!
Photo by Brian Gratwicke.