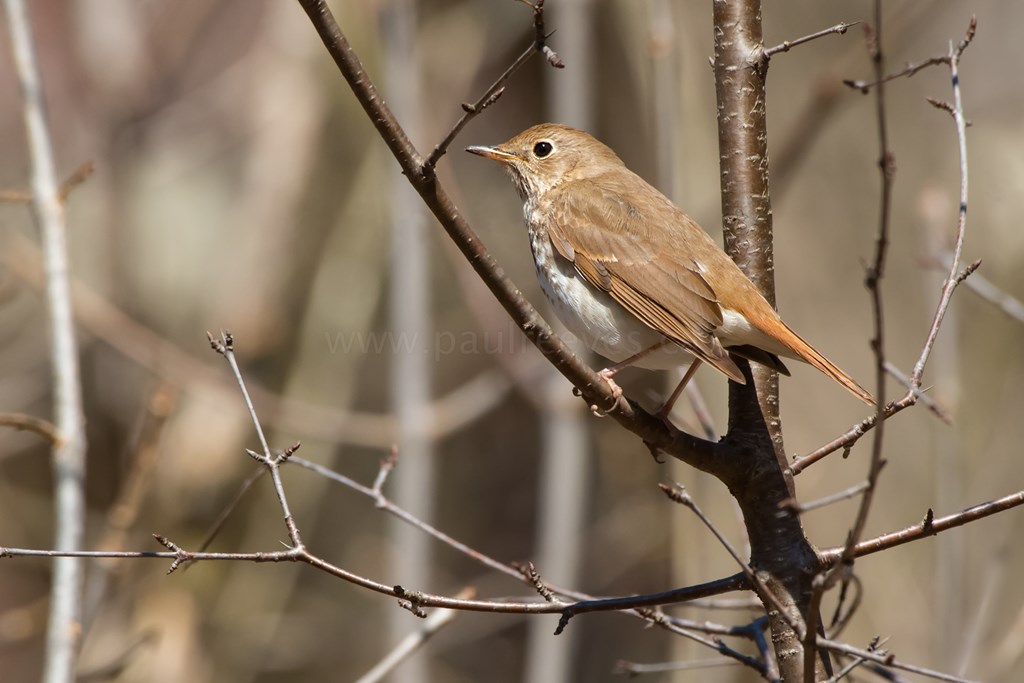 On-site staff have been spotting lots of spring songbird activity, and you've probably been hearing them outside your window as well! A hermit thrush (Catharus guttatus) was seen on the Mountain just earlier this week. Hermit thrushes are identified by their brown head/back, warm red tail, and dark spots on the throat.
What birds have you been seeing and hearing?
Photo by Paul Reeves.