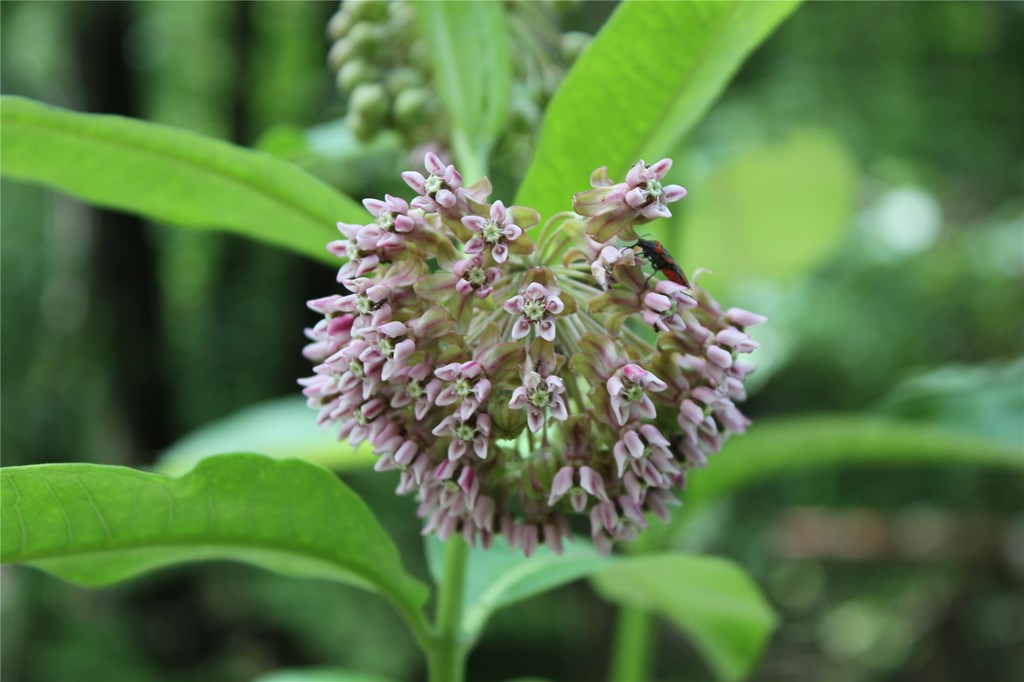 Common Milkweed (Asclepias syriaca) is in bloom here at the Sanctuary, which can only mean one thing: monarch butterflies will be returning soon to lay their eggs! We don't want to rush the summer season but… we can't wait!
Most nature lovers are familiar with the monarch caterpillar's dependence on milkweed, but there are plenty of other insect species that feed on the leaves and nectar of this important plant, including native bees, moths, flies, beetles, and other species of butterfly. There are over 140 species of milkweed worldwide, eleven of which are native to Pennsylvania, and the most abundant in our region, as its name suggests, is common milkweed. It blooms June through August and the large seed pods form in early October. The pods dry out over time and eventually split open to reveal seeds with fluffy white fibers, similar to a dandelion, that allow the seeds to be spread in the wind.
Photo by Laura Berry.