On the Vulture Chronicles: Senegal's "Hoodies"
Posted on in In the Field by Keith L. Bildstein, Ph.D., Sarkis Acopian Director of Conservation ScienceKeith L. Bildstein, Ph.D., Sarkis Acopian Director of Conservation Science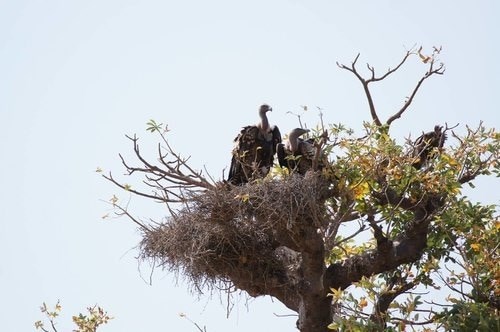 I began my studies of the world Critically Endangered Hooded Vulture in The Gambia in September of 2013, when colleagues and I placed four tracking devices on individuals in the exurbs of Banjul, the capital of that country. Almost immediately thereafter, I thought about investigating their populations in Senegal as well. Senegal, the western most mainland country in Africa is a much larger nation that completely encircles The Gambia–except for the latter's small Atlantic coastline– and is an ecological transition zone between the humid tropics farther south, and the Saharan desert of Mauritania to the north.
This year's meeting of the Pan African Ornithological Congress in Senegal's capital, Dakar, gave me the perfect excuse to follow up on this. After attending the Congress and the important Second Pan African Vulture Summit associated with it, my colleagues and I tried to capture several "hoodies" in hopes of placing satellite tracking devices on them. We also conducted three roadside surveys of vultures to learn more about the distribution of Hoodies and other vultures in the country.
....
Click here to continue reading this blog on The Vulture Chronicles.