A Day in the Field Searching for Goshawks
Posted on in In the Field by Rebecca McCabe, Graduate Student, & Zach Bordner, Broadwing Field AssistantRebecca McCabe, Graduate Student, & Zach Bordner, Broadwing Field Assistant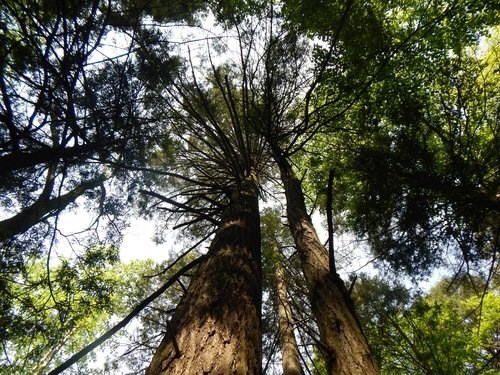 With our backpacks on and GPS units in hand, we set out on an early Friday morning to begin our quest for the 'Gray Ghost' aka the Northern Goshawk. This is the first time Zach and I have searched this tract of forest along the Kittatinny Ridge.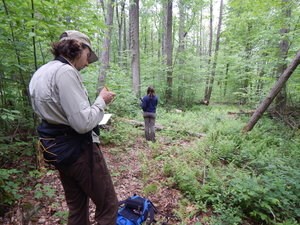 We begin by making our descent down to the valley floor where a stream flows through a thick corridor of rhododendrons and hemlocks. We cross over to the opposite bank and start our climb up the North facing slope, where the habitat changes dramatically with the elevation, from lush riparian vegetation to large hardwoods and an open forest floor. The sounds of the early morning songbirds pulsate all around us.
We spend the next four and a half hours hiking off-trail on varied terrain, zig-zagging up and down, jumping from rock to rock. In between watching our footing, our eyes scan the trees looking for nest structures. We jot down observations in our field notebooks and GPS any stick nests we come across.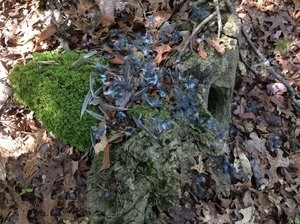 One in particular looks good so I walk around it looking for a good place to prop the scope up for a closer look. As I was setting up the scope Zach comes across a log under a tree where a pile of feathers lay. He calls me over and we investigate the scene. A plucking perch and a stick nest less than 50 meters from one another, a good sign indeed! Unfortunately, our excitement quickly dwindled as we scoped the nest with no signs of recent activity.
We continued to search the area surrounding the old nest structure and plucking perch but had no other signs of a Goshawk let alone another raptor. We started our journey back to the car, a little defeated, but intrigued by the habitat and the possibility that the Gray Ghost is somewhere in this forest.