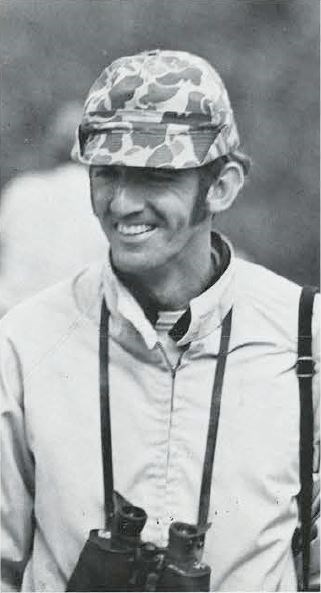 As an artist and ornithologist, Fred Wetzel personifies the Hawk Mountain experience. Through several decades of dedicated service to the Sanctuary, Wetzel helped Hawk Mountain flourish as a center for raptor conservation and research as well as a hotspot for beautiful scenery and wildlife.
Wetzel has been artistic for as long as he can remember, but began his professional journey in earnest less than two years after he began visiting the Mountain. Fourteen-year-old Wetzel befriended the Sanctuary's first curators, Maurice and Irma Broun, who saw the potential in his work. Irma served as his first agent: she sold young Wetzel's paintings off the front porch of the original visitor center, the historic Schaumboch's Cottage. He says he was inspired by his seventh-grade teacher to pursue raptors as a subject matter, and they became the favorite subject of his paintings.
Thankfully for raptors today, Wetzel played an important role in their protection, helping collect evidence to pass the Model Hawk Law in 1970, which made it illegal to shoot all raptors along the Kittatinny Ridge. By working with several groups of young men coordinated by Maurice Broun, Wetzel and his cohorts spied on hawk shooters at popular shooting sites and collected their kills. The dead hawks were then documented for presentation to the Pennsylvania Game Commission in an effort to outlaw raptor hunting in the region. In one weekend, Wetzel collected 847 sharp-shinned hawks from Bake Oven Knob, located downridge about 14 miles from the sanctuary headquarters.
This number is both heartbreaking and astounding, but Wetzel says he doesn't understand why everyone fusses over it. He recalled the migration of 1952, saying, "So much shooting occurred that year that less than a third of the migration actually got through." Although hawks, except accipiters, were purportedly protected during migration due to 1937 law, the law was not enforced and few knew how to identify an accipiter from a buteo, so many birds were still shot. Wetzel's work continued with Hawk Mountain when he became the assistant curator to Alex Nagy in 1968, a position he served for four years. At the time, there were only four workers on the mountain including Wetzel himself. "I did everything from hawk counts to taking pictures for education programs. It was a much different situation," he says.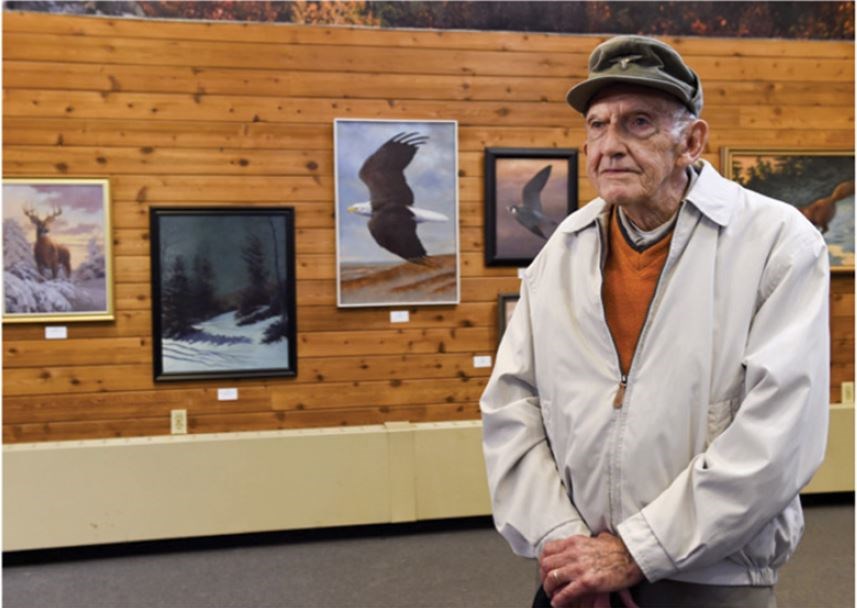 Following his work on the Sanctuary, Wetzel graduated with a degree in biology from Kutztown University and went on to become a teacher. He also continued painting and art in a variety of ways. He was instructed under Conrad Roland, himself an acolyte of the great Louis Agassiz Fuertes, and went on to teach art privately across the country. According to Wetzel's studio website, he has offered seminars on outdoor painting in Maine, Wyoming, France, and Italy.
Within Pennsylvania, Wetzel has hosted exhibits at the William Penn Memorial Museum in Harrisburg, the Everhart Museum in Scranton, and the Reading Museum. It was fitting last year to also have his work exhibited in an autumn exhibition, "Spirit of the Sanctuary," as part of Hawk Mountain's 85th anniversary celebration.
Regardless of his many endeavors, Wetzel has always made Hawk Mountain a priority, volunteering wherever he can and serving as a go-to for information on the Sanctuary's history. And, while he can no longer make the trek to North Lookout, he still makes the time to visit his new favorite spot, taking in the view from South Lookout. When better times return and autumn winds blow, look for this Hawk Mountain hero the next time you visit.