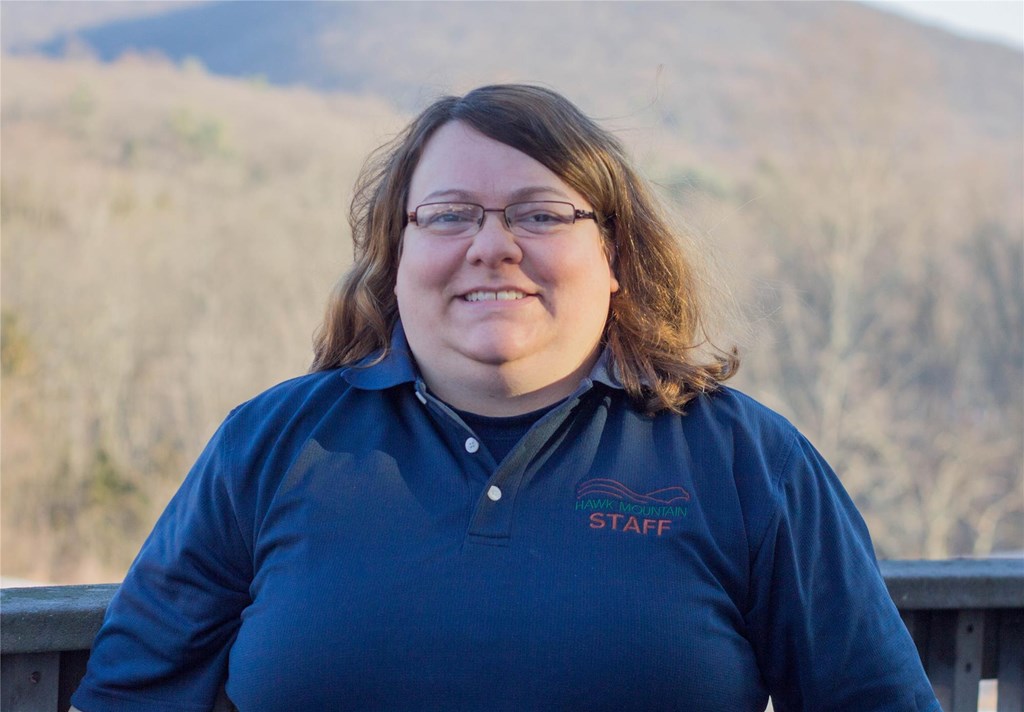 Wendy Nicodemus
Acopian Center Operations and Trainee Coordinator
570-943-3411 x101
[email protected]
B.S. Graphic Design. Joined Hawk Mountain in 2007.
Wendy is responsible for all scheduling, overnight stays, and the many details that ensure smooth operations at this three-building research and training center. She also oversees all Sanctuary reprints and maintenance of its 3,000-volume library. She also serves as the Acopian Center's graphic designer and provides expertise on new publications and other print projects.
In her role as Trainee Coordinator, she arranges all logistics for the trainee program including applying for trainee visas, travel arrangements, monitors and creates all schedules and other logistics that go along with hosting up to ten residential trainees from different backgrounds.
She also monitors the computer network at Hawk Mountain, assists staff with computer or network issues, maintains computer back-ups, along with many other things that come into her lap.
Wendy is active in the community and serves as the drama director and advisor at the Shenandoah Valley High School, and the Music Director at a local church where she oversees 3 vocal choirs, a handbell choir, and all worship music. She is involved in the Upper Schuylkill Marching Band where she plays her trumpet. Wendy resides in Ringtown with her husband Russ and their dog Bandit.