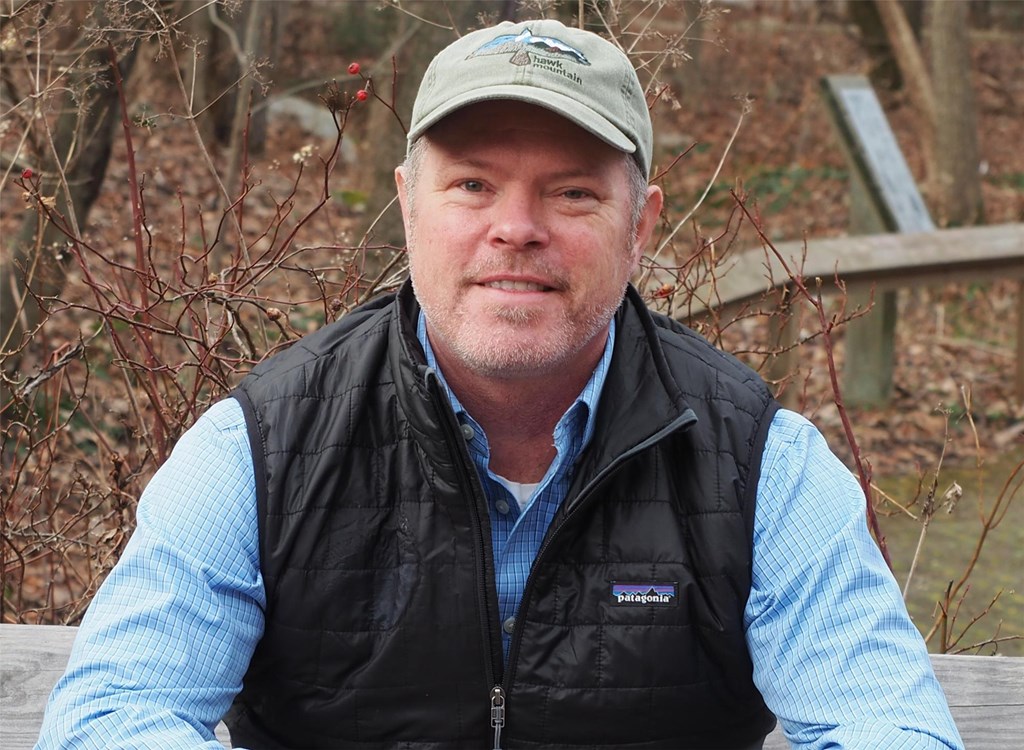 Sean Grace
President
610-756-6000 ext. 213
[email protected]
M.A., Environmental Studies. Joined Hawk Mountain in 2018.
As president of Hawk Mountain Sanctuary, Sean is responsible for effective, creative, and productive mission-based programs and manages the professional staff, programs, budget, fundraising, and physical facilities.
Sean has a passion for raptor conservation and education, and has nearly 20 years of previous experience in conservation education and leadership. He has previous successes and experience in fundraising, capital campaigns, raptor rehabilitation and conservation, wildlife education programs and curricula, land conservation, and more.
Sean values volunteer service and is a dedicated community member, having volunteered his time for 25 years with a variety of projects, including: the Calling Amphibian Monitoring Project, USGS Breeding Bird Surveys, Monitoring Bird Productivity and Survivorship (MAPS) stations, Kestrel Nest Box Monitoring, Wildlife Rehabilitation, a Team Leader for the Christmas Bird Count, and by training a team of volunteers to help determine the status and range of bobcats in New Jersey for the New Jersey Division of Fish & Wildlife Endangered & Nongame Species Program. Sean served as the Chair of the East Amwell Environmental Commission, where he had previously served as a commission member for several years. Sean is a member of the National Ski Patrol and a certified Outdoor Emergency Care Provider.
When Sean is not passionately working on various conservation initiatives, he loves to spend time outdoors hiking, biking, skiing, boating, and wildlife watching with his two sons, Elden Winter and Cooper Ridge.