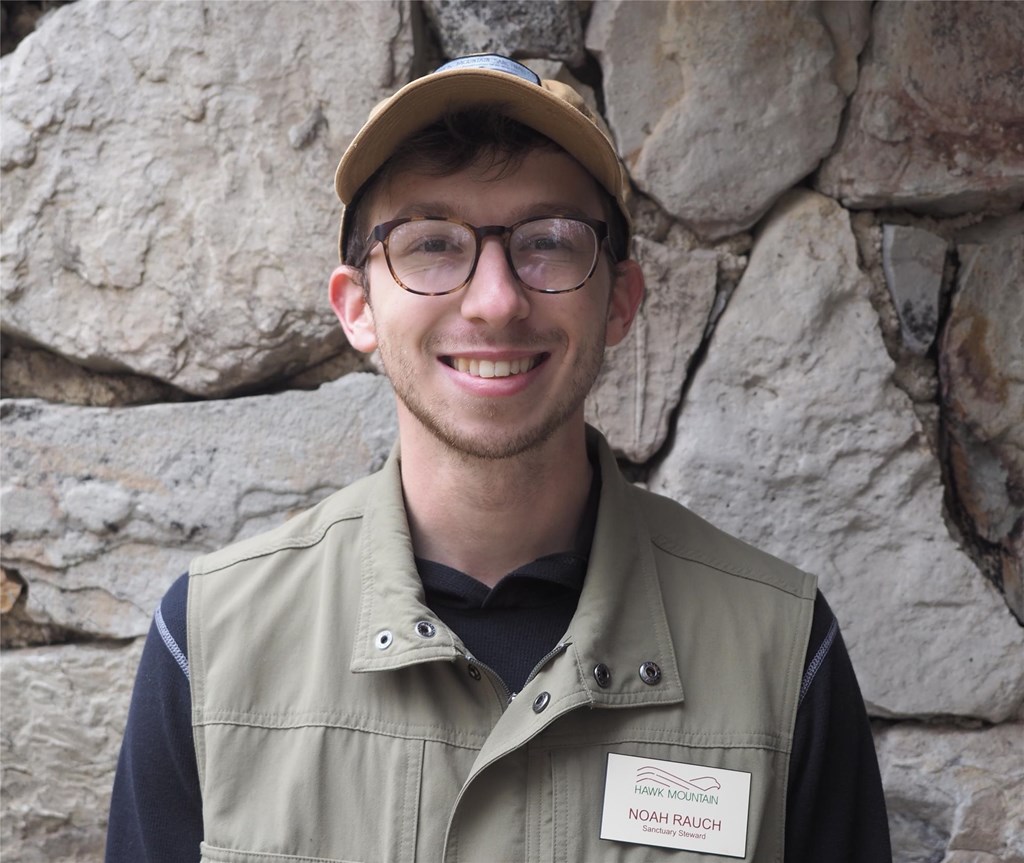 Noah Rauch
Sanctuary Steward
610-756-6000 x220
[email protected]
B.F.A. Communication Design. Joined Hawk Mountain in 2012, full-time in 2019.
Beginning as a member of the Hawk Mountain Conservation Corps in 2012, Noah Rauch worked with Hawk Mountain Sanctuary for seven years before signing on as a full-time Sanctuary Steward in 2019. In his time with the sanctuary, Noah has acquired a vast amount of outdoor knowledge including, trail maintenance and reconstruction methods, wilderness first aid, and the ability to identify and effectively manage invasive plant species. As a part-time staff member, he helped lead an AmeriCorps Volunteer group in the restoration of a section of the Golden Eagle Trail and has assisted in the management of thousands of visitors for several years.
A graduate of Kutztown University's Communication Design program, Noah is equally as passionate about design and photography as he is about wildlands conservation. He will be using this skill set to further the sanctuary's mission, especially as it pertains to stewardship. In his spare time, Noah enjoys reading, spending time with friends, and enjoying the outdoors. He resides in a cottage at the bottom of the mountain with his girlfriend Kathryn, and their cat, Blue.