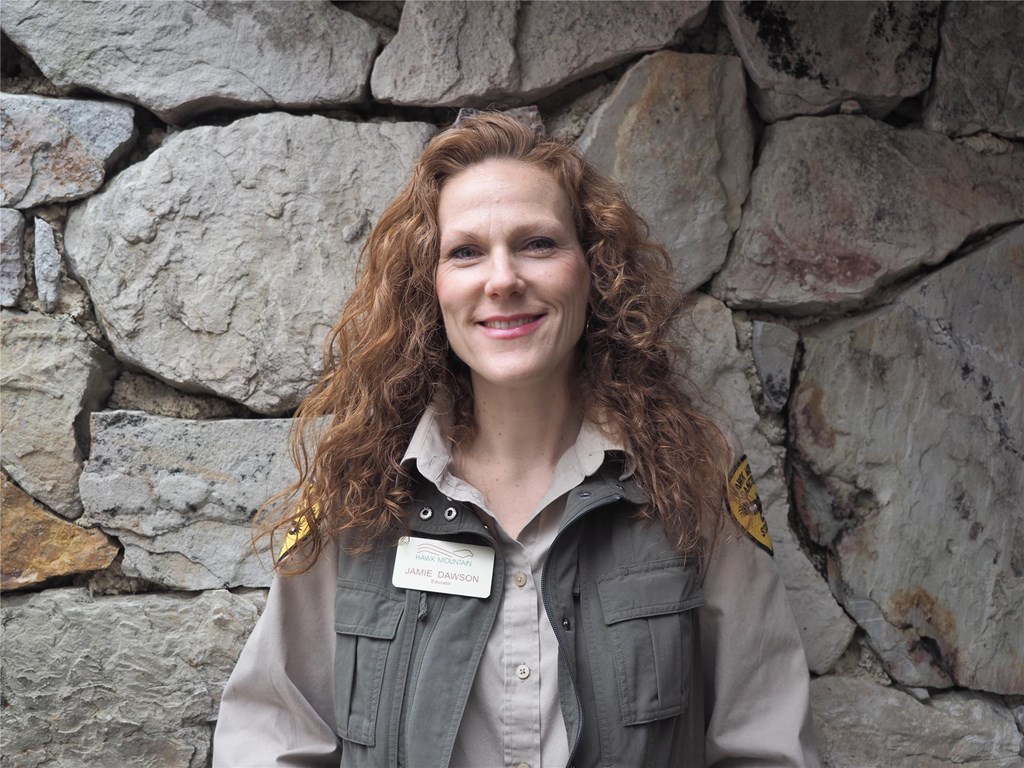 Jamie Dawson
Director of Education
610-756-6000 ext. 209 or [email protected]
M.A. Biology. Joined Hawk Mountain in 2018.
Jamie oversees all local-to-global education programming including expanding our global reach through international education training.
Jamie, who is bilingual, has extensive experience leading and developing non-profit education programs and brings to the Sanctuary a wealth of global experience working and training in South America and Africa. The Sanctuary's education program benefits from her genuine passion for diverse cultures, ecologies, and conservation strategies.
In her past roles, Jamie along with her family, has developed animal sanctuaries for rescued companion animals to provide experience-based educational, therapeutic, and recreational opportunities for at-risk youth and communities, along with experience in adventure and team-building programming including hiking, kayaking, and climbing excursions in efforts to strengthen connections between youth and the natural world.
Jamie loves spending time with her daughter exploring the outdoors, creating artwork, drumming, and dancing, as well as caring for her rescued animals.