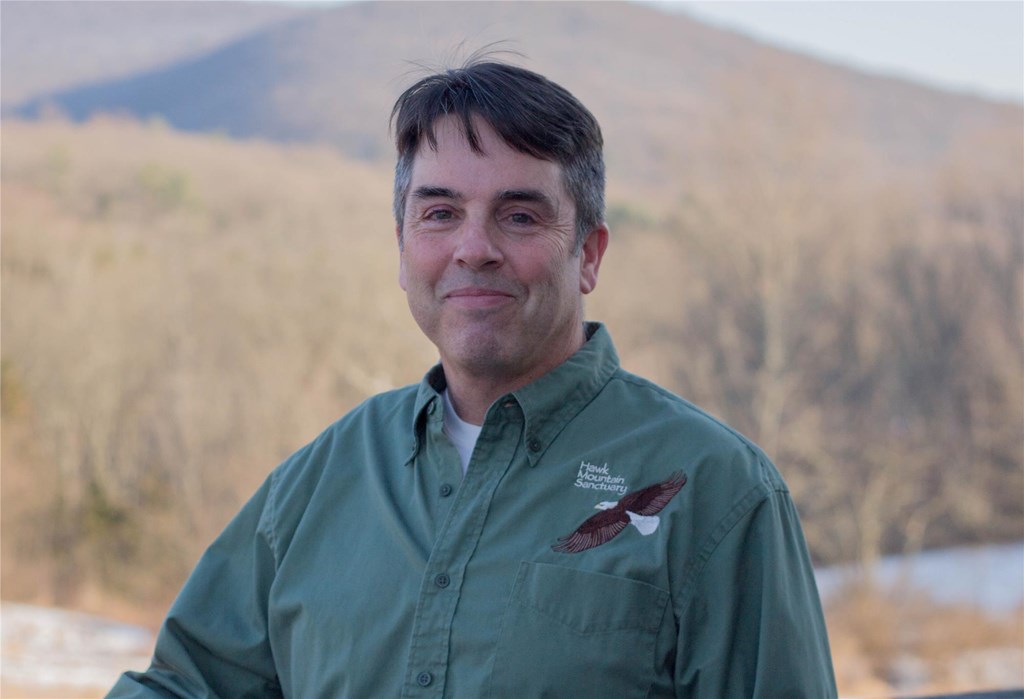 David Barber
Senior Research Biologist
570-943-3411 x105
[email protected]
M.S. Zoology. Joined Hawk Mountain in 1999.
David is responsible for collecting data in the field, managing our natural history databases, including our long-term raptor, bird, and butterfly counts, and for all Sanctuary GIS mapping projects. He also conducts stewardship and monitoring programs, helps in conducting the annual count, and trains interns, particularly in wingtagging techniques and the use of mapping software. David is talented birder-by-ear and skilled naturalist who can be found out and about, working to complete the breeding bird, butterfly, and other annual surveys on the Sanctuary.
An award-winning brewer, David is our resident beer connoisseur, and enjoys working with his hunting dogs and being outdoors. He resides in Orwigsburg with his wife Patti.