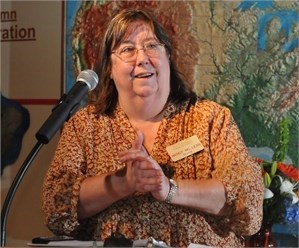 Wendy McLean, Esq.
Secretary
Executive Committee Member
Development Committee Chair
Malvern, PA
Elected officer 2021.

Wendy is a senior partner at the law firm of Lentz, Cantor & Massey, Ltd and has held previous positions as an adjunct professor at Villanova University and as a business intelligence specialist at FMC Corporation. She has served on the board since 1999 with previous positions as secretary and vice chair of the Executive Committee, and board. She is also a former chair of the Pennsylvania Parks and Forests Foundation and the Great Valley Nature Center, and is Vice President of the Paoli Fire Company..
Wendy earned her B.S. from Cornell, her M.S. from Drexel, her law degree from Villanova, and has been a resident of southeastern Pennsylvania for more than 30 years. She currently resides in Chester County and enjoys birding, the outdoors, and spending time with her children and grandchildren.