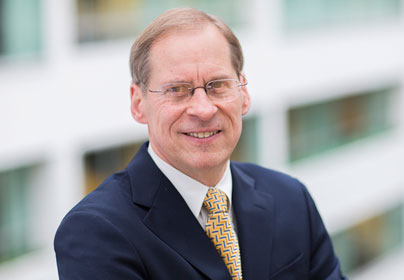 Jeff Weil
Executive Committee Member
Wayne, PA
Elected officer 2021.
Newly retired, Jeff is the former chair of the commercial litigation department at the law firm Cozen O'Conner, where he also served on its management committee and board of directors. Jeff is a third-generation Hawk Mountain member, served previously for five years as the organization's board chair, and enjoys fly-fishing, birding, and reading.

"I have a childhood connection to Hawk Mountain and have been hiking to North Lookout since the mid-1950's. I've slept in the lean-to's and, as a kid, had cookies and hot chocolate with Irma and Maurice Broun. Hawk Mountain is part of my DNA," Jeff says.
In his personal life, Jeff spends as much time as possible in the outdoors and with wife Samina, their family, and friends, and visiting their cabin in the Catskills. "Those nourishments are the best rewards of retirement."