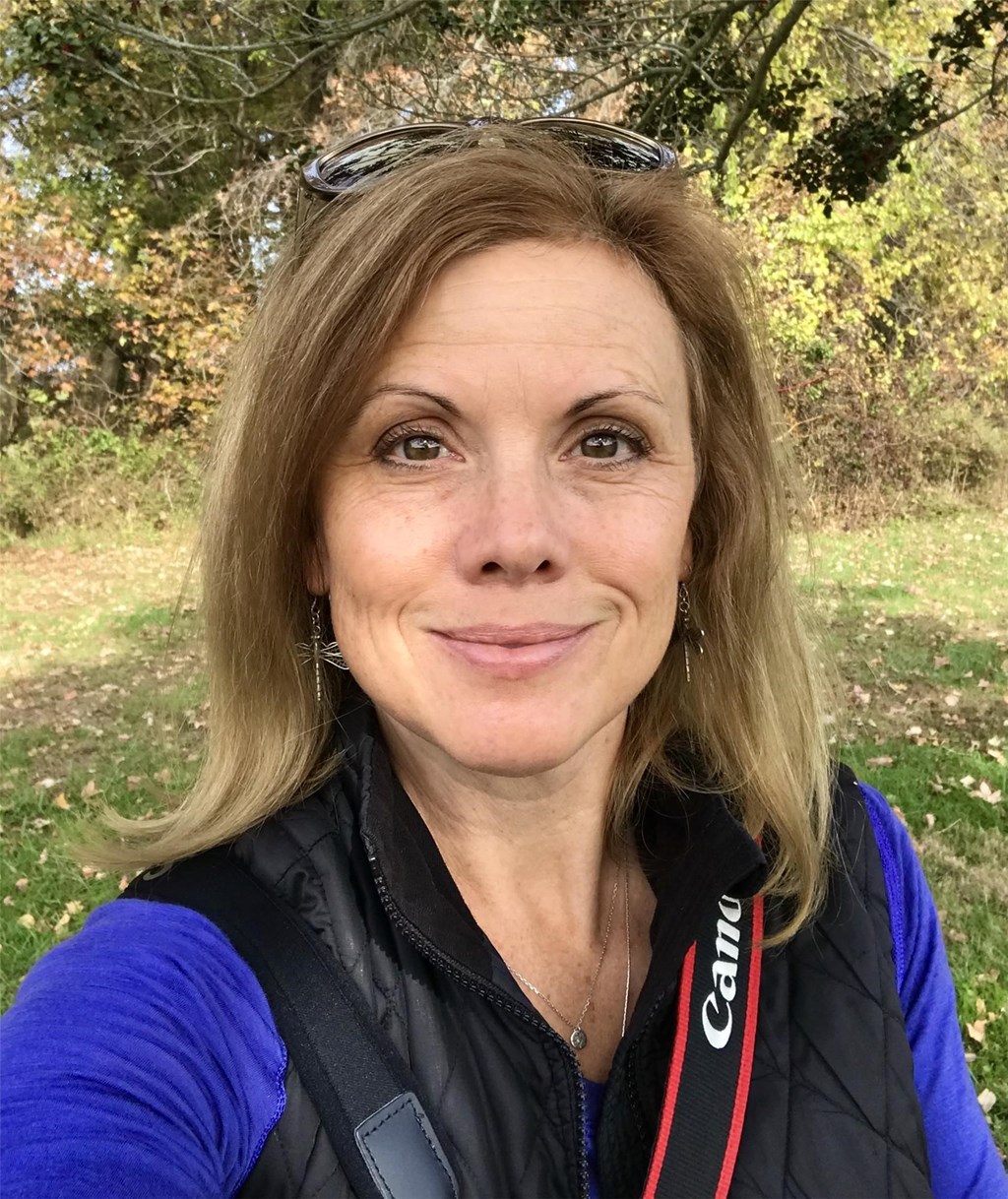 Holly Merker
Downingtown, PA
Elected 2020, First term ends 2024.
Holly is an avid birder, educator, writer, lecturer, and cancer survivor who credits Ornitherapy in helping to save her life. Holly used mindful birdwatching—Ornitherapy—as a powerful tool in fighting cancer and credits the technique as a frontline weapon in restoring and maintaining good physical and mental health. She is lead author on a book on the subject, aptly called Ornitherapy: For Your Mind, Body, and Soul, which guides readers into deeper connections to the birds around them.

A volunteer counter at Hawk Mountain, Holly also served on the board of the Pennsylvania Society for Ornithology, the Delaware Ornithological Society, Delaware Valley Ornithological Club, and is a founding member and co-chair of Frontiers in Ornithology: A Symposium for Youth.

Keenly interested in avian status and distribution, she has been the Pennsylvania state coordinator / lead data reviewer for the Cornell Lab of Ornithology's eBird project since 2005, and served two terms as a voting member and Chairperson for the Pennsylvania Ornithological Records Committee.
Always passionate about connecting young people to birds and Nature, one of her favorite projects has been helping to run a bird club at the elementary school near her home.
Holly spends her spare time studying anything with wings, contributing to citizen science, exploring new music, antiquing, and spending time with friends and family. She currently resides in the Philadelphia suburbs.