James A. Kushlan Graduate Student Award
Marzia Verduci selected as 2023 Recipient
Posted on September 01, 2023 in Science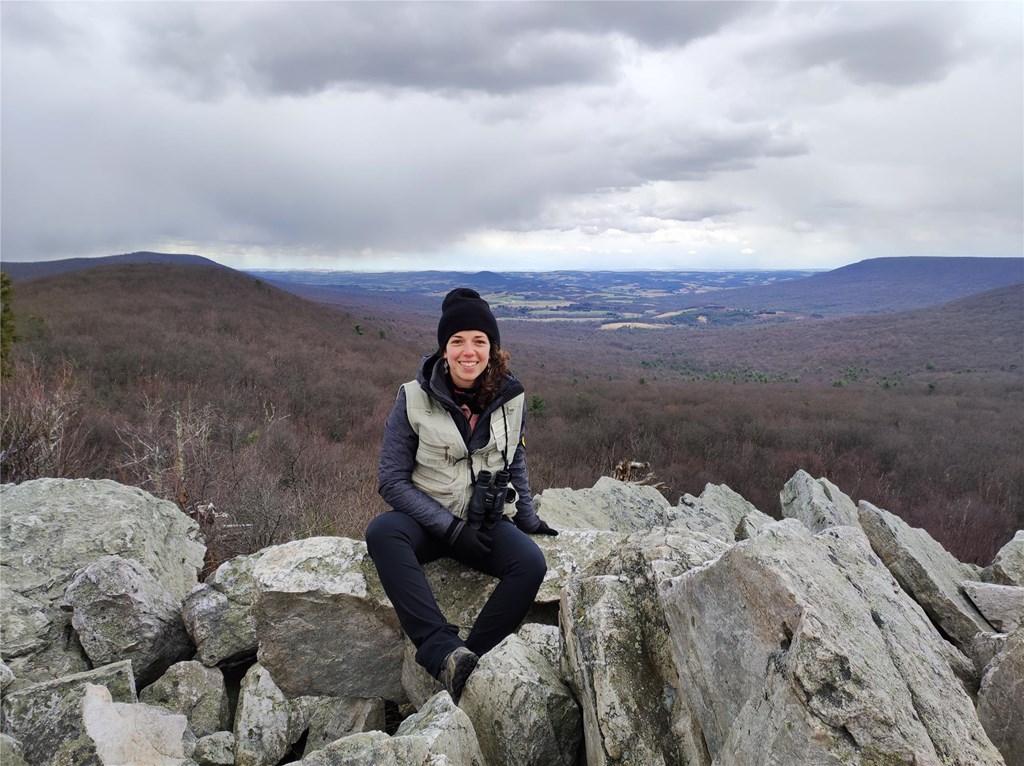 Hawk Mountain Sanctuary recently selected Marzia Verduci, Italy, as its 2023 James A. Kushlan Graduate Student Award recipient. Marzia is graduate of the Sanctuary's Conservation Science Trainee program and a current doctoral candidate studying how climate change is affecting migrating raptors on a global scale.
"Marzia has more than demonstrated her dedication to raptor research over the years," says Hawk Mountain Senior Scientist and Director of Graduate Studies Dr. JF Therrien, adding, "She will no doubt be another impressive and worthy candidate of this important award."
After successfully defending her master's thesis studying contamination in wildlife, she travelled to Hawk Mountain to complete the Sanctuary's rigorous, three-month-long residential traineeship. Using contacts made at Hawk Mountain, she connected and is now working in collaboration with Dr. Therrien and the Sanctuary's Director of Conservation Science Dr. Laurie Goodrich as well as Hawk Mountain Board Member Dr. Ernesto Ruelas-Inzunza, a professor at Universidad Veracruzana.
Using Hawk Mountain's long-term migration counts and other data, Marzia is assessing variations in feeding rate of migrating raptors as well as the phenological or timing of changes of migrating raptors and their prey over time, in the context of global environmental change. Her project aims to increase our understanding of the limiting factors for raptor populations and ultimately, their conservation.
The James A. Kushlan Award was established in 2005 to support graduate students in their work for or with Hawk Mountain Sanctuary through a generous gift established by the Kushlan Endowment Fund. The award is competitive and based on the merit of research project proposed and awarded to a qualified graduate student working in raptor conservation and without geographic restriction. The Hawk Mountain Graduate Student Program is a strategy to support the most talented up-and-coming raptor biologists and assist them with completing independent research that not only adds to our understanding of raptor conservation, but also helps to establish young professionals globally as leaders in the conservation community.
For more information or to support the Graduate Student Program, please contact Dr. JF Therrien at [email protected].