Overnight Hang with Journeyman Hammocks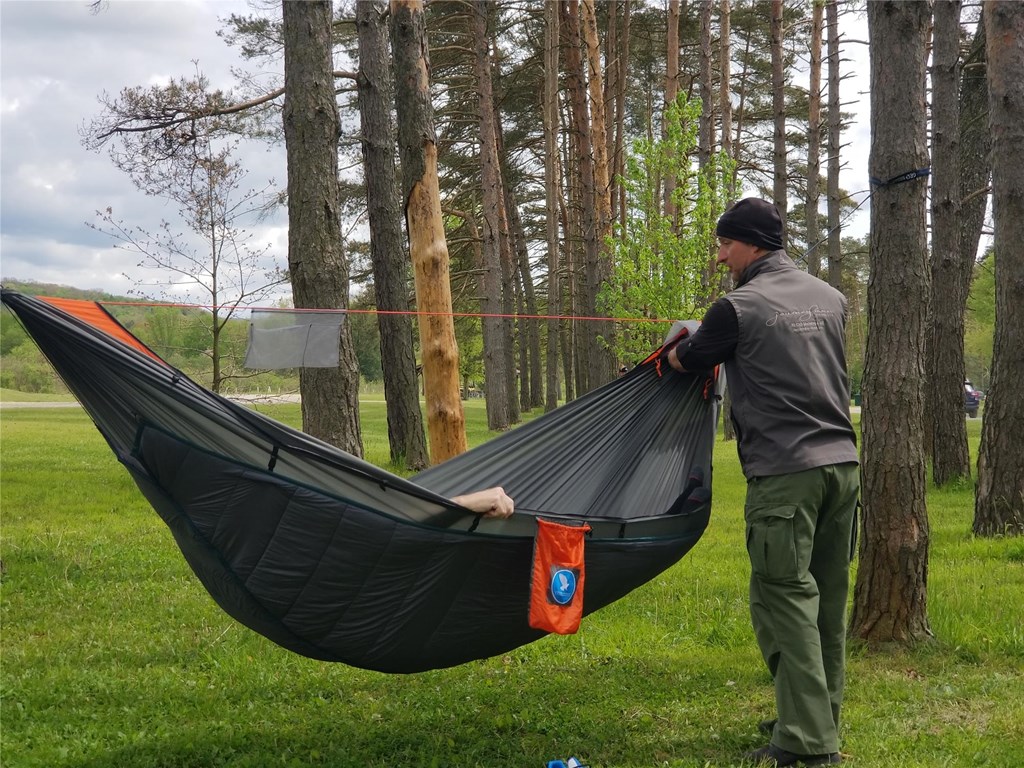 $45.00
Limited to 8 participants
Discover how surprisingly comfortable and warm hammock camping is!
Join Journeyman Hammocks and camp overnight at Hawk Mountain. We'll set up your hammock for you. Just bring your sleeping bag and overnight essentials! Please bring your own food and beverage.
Check-in is at 5:30pm (directly following "How to Hammock Camp—A Beginner Clinic")
Stay, get settled and cook dinner at camp. Or, grab dinner at a local restaurant and return to camp for fire and fellowship.
Check-out is 11:00am Sunday.
If you decide to purchase a Journeyman Hammock Camp, the cost of this workshop will be discounted from your total. Have questions before you arrive, email us at [email protected]
Shane Stoehr hosts the "Overnight Hang." He is the founder of Journeyman Hammocks and designs outdoor gear to make adventure effortless and comfortable. His designs are informed by his cross-country motorcycle tours where he hammocks through all terrain and weather. He is also a professional ski patroller and classic 4x4 enthusiast.