Nature Offering Bag Workshop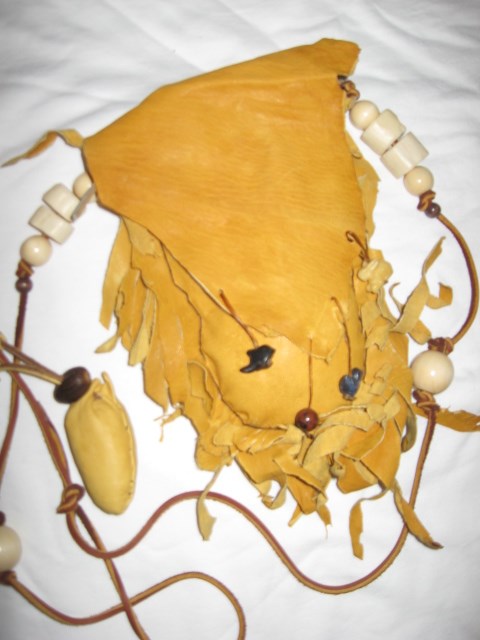 $55.00
For ages 12 and up
Registration closes May 15.
Craft your own beautiful leather Nature Offering bag! Together we will develop the practice of art-making with intention and create a leather bag for your journeys in nature. Offering bags are used to carry and protect your sacred herbs and other sacred objects.
In this class you will learn how to craft your own bag out of buckskin using leather tools and hand stitching techniques. Each bag is imbued with your own special energy. We can use our bag to draw to us the qualities we seek, to guide us, strengthen us, and to give back. Together we will create this sacred container that empowers your creative process.
After, we will explore the beautiful area at Hawk Mountain to give an offering and connect with the nature.
Price includes all supplies and many ingredients for your medicine bag, many unique and fun items! Additional items such as crystals and other items and add-ons will be available for purchase. You can also bring small personal items like beads, etc. to add to your bag, or you can change or add to your bag later.