Christmas Bird Count for Kids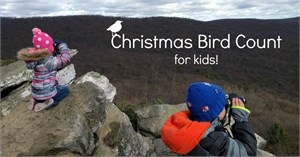 $10.00
$5 Members, $10 Non-Members
Geared for ages 8-12, this CBC4Kids event combines learning about birds with bird identification, citizen science, and having fun!
Youth will be divided into small groups for binocular basics and birding basics boot camps. Outfitted with binoculars and a short local winter bird list and field guides, teams head out on specific routes on the Sanctuary to search for and identify birds. Volunteers will help youth to identify, record, and count birds they see along the way.
During lunch, the results will be tallied and entered into the eBird database. Youth from the teams will report on their findings and prizes will be awarded.
Make sure to pack a lunch or snack, and dress for the weather!