Irma's Birthday Celebration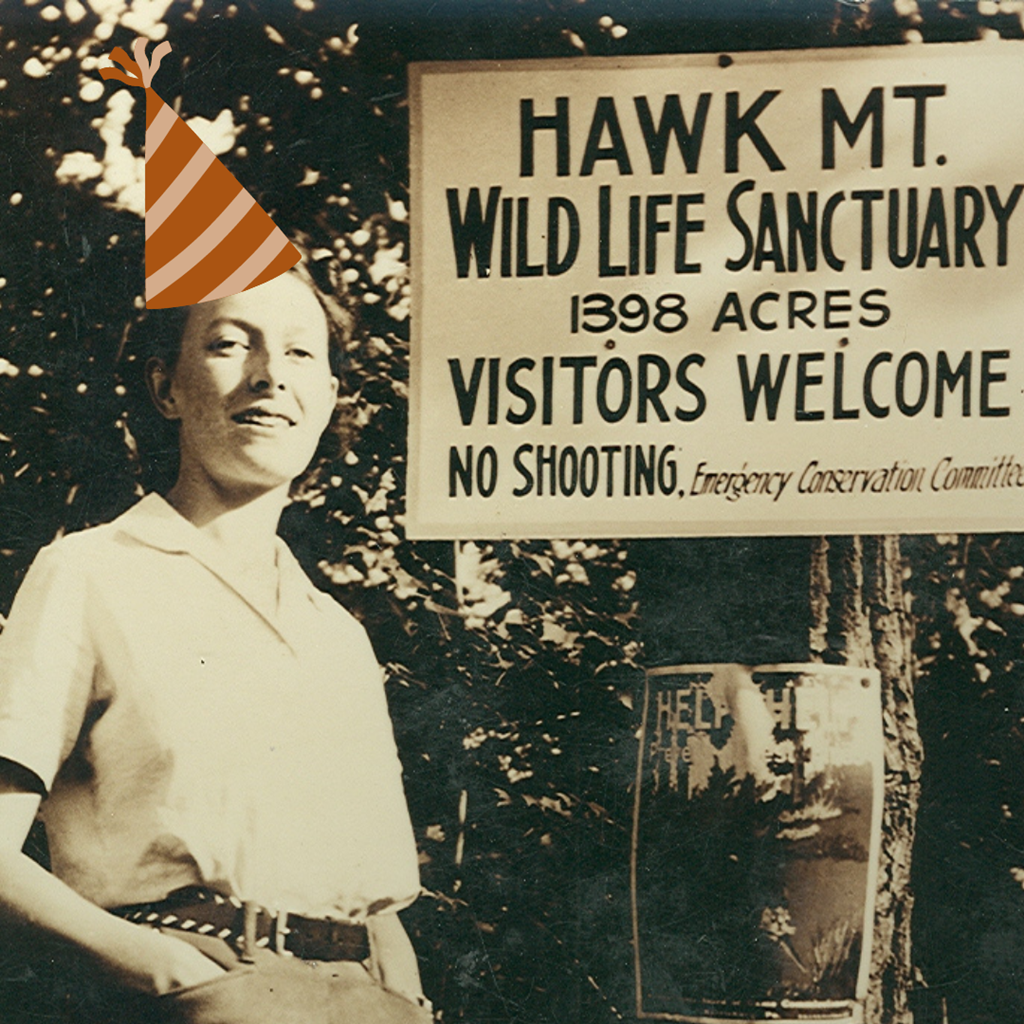 Celebrate the birthday of Hawk Mountain's first volunteer and original "Keeper of the Gate," Irma Broun (Penniman Kahn). This pioneer conservationist assisted her husband and then-curator Maurice Broun in protecting birds of prey in the mid-1930's at the newly established Sanctuary. Honor this remarkable woman by bringing in a birthday card for her and receive 1/2 off trail admission, or $10 off a new membership; Mountain Members will receive 15% off most items in the store.
And be sure to take a picture with Irma in our Visitor Center and then share on Instagram or Twitter with #IRMA1934 to be registered in a prize drawing!