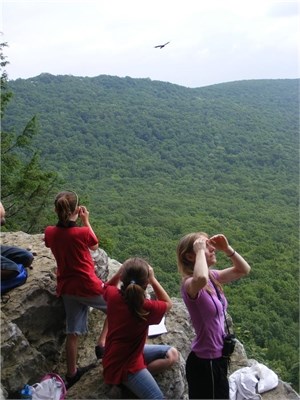 $15.00
$10 for Members
Price covers 1 parent and 1 child. $5 per additional child.
Homeschooled students are invited to join us on the Mountain monthly for experiential learning! Topics will focus on phenology of the Appalachian forest ecosystem. Programs are designed for K-12 students and are filled with hands-on learning activities both inside and outdoors.
Parents are not required to stay for the duration of the program.
This event takes place every third Wednesday of the month:
February 19 - Scientific Research Methods
March 18 - Spring Equinox/Signs of Spring
April 15 - Earth Day
May 20 - Pollinators
June 17 - Wetlands
July 15 - Summer Songbirds
August 19 - Treasure All Vultures
September 16 - Magnificent Migration
October 21 - Owls, Bats, & Other Nocturnal Animals
November 18 - Animal Adaptations
December 16 - Arctic Animals