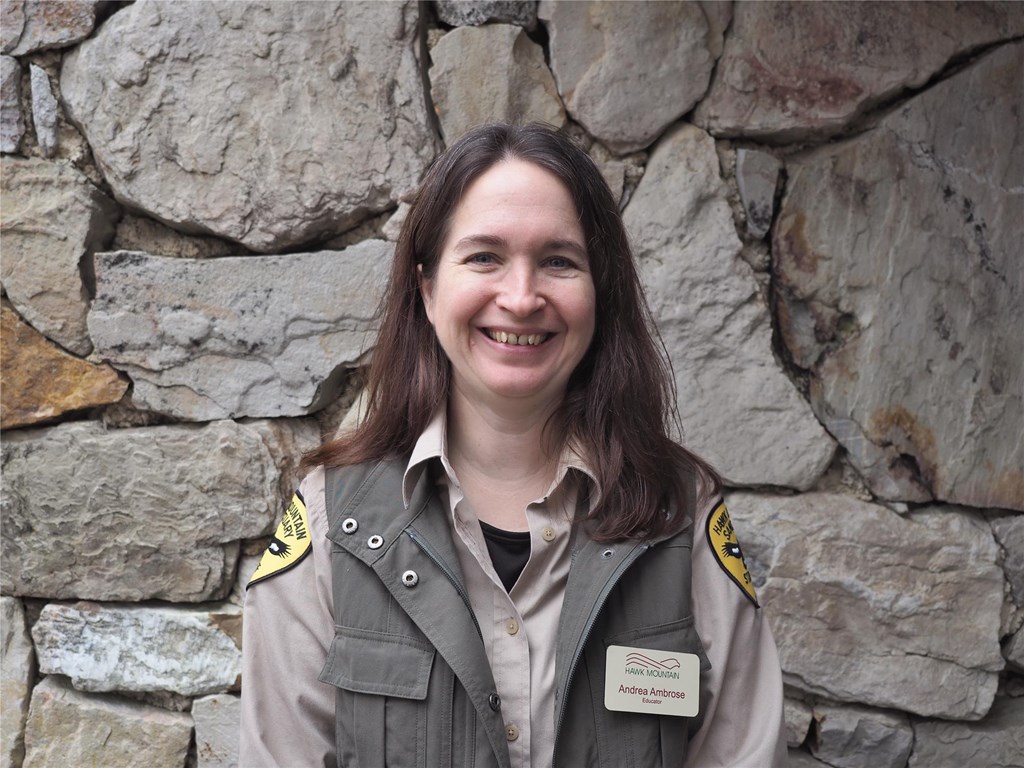 Andrea Ambrose
Educator
610-756-6000 ext. 205 or [email protected]
B.S. Biology. Joined Hawk Mountain in 2018.
Andrea came to Hawk Mountain as a conservation education trainee in 2017, and then returned to the Sanctuary less than a year later as a part-time educator. She assists with on- and off-site educational programming for the Sanctuary, in addition to organizing materials and curriculum and managing raptor care.
Andrea has gained experience conducting grassland bird monitoring with the Missouri River Bird Observatory and served as a research technician for the Institute for Renewable Natural Resources at Texas A&M University. She also volunteered for the Northern Saw-whet Owl Research Program and worked as an environmental educator at Middle Creek Wildlife Management Area and the Pennsylvania Game Commission.