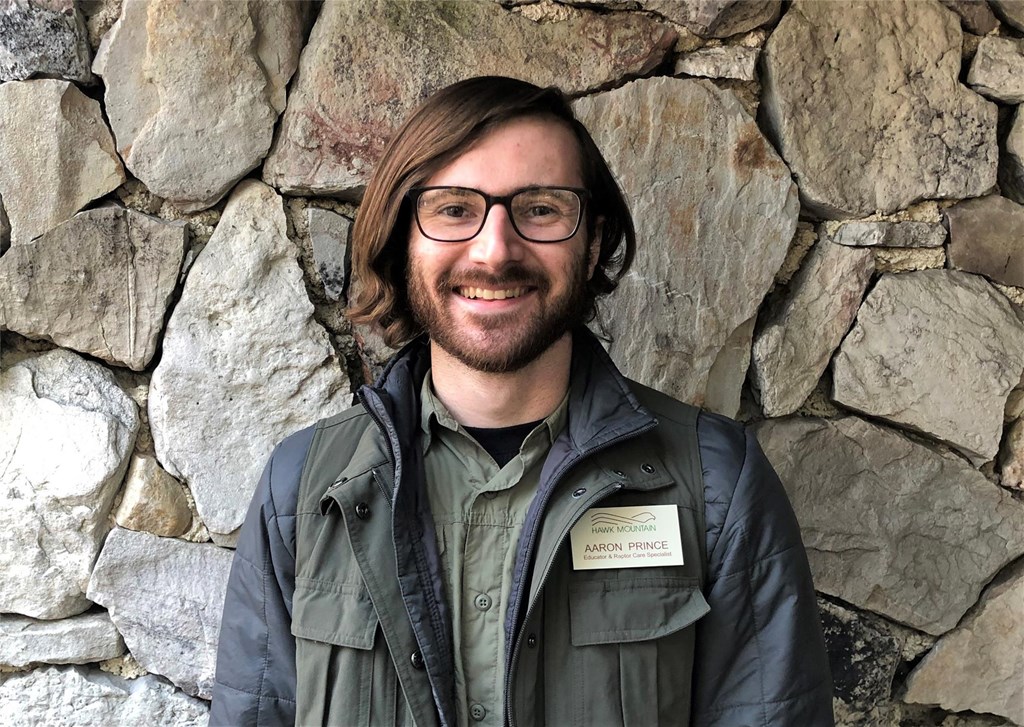 Aaron Prince
Educator & Raptor Care Specialist
610-756-6000 ext. 210
[email protected]
B.S. in Wildlife Ecology Natural Resource Management. Joined Hawk Mountain in 2020.
Aaron spent ten years working with raptors in an education setting, starting as a volunteer at a wildlife rehabilitation facility in Arizona. He then switched to the Zoo setting and worked as first an Instructor for the education department at the Phoenix Zoo, where he handled animals as well as developed curricula and lead educational workshops. From that position he switched to the Animal Ambassador Resource team at the Phoenix Zoo, where he began learning extensively about animal training and operant conditioning with an extremely diverse collection of animals.
As for conservation, he traveled to South Africa to work with local wildlife veterinarians to aid in anti-rhino poaching initiatives and participated in surveys for Great White Sharks in Port Elizabeth. After that he worked as a wildlife technician for ASU while doing research on local snake populations in South Eastern Arizona.
When not at work Aaron spends time hiking, hanging out with his dog, and reading comics.